U.K. eases travel to Lebanon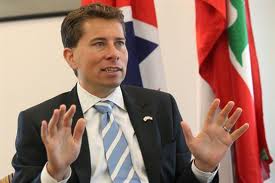 Britain on Wednesday eased its travel warning for Lebanon, announcing that London was no longer advising against non-essential travel to the Mediterranean country.
"I am pleased to signal that we are no longer discouraging travel to Lebanon. The situation remains uncertain, and we will keep our advice under close review," British Ambassador to Lebanon Tom Fletcher said in a statement.
Britain, the US and a number of Gulf countries issued travel warnings for Lebanon in late August following a series of car bombings and over fears of the repercussions of a potential Western strike against the Bashar al-Assad regime.
However, the threat of a US-led strike against Lebanon's neighbour Syria receded after Washington and Moscow agreed last week to a deal for the dismantling of Syria's chemical weapons.
NOW/AFP