Syrian Regime hails US Russia chemical deal a victory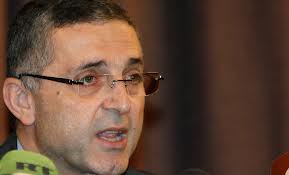 The Syrian government has welcomed the international agreement struck on chemical weapons disarmament as "a victory" for the regime.
"On one hand, it helps the Syrians emerge from the crisis and on the other it has allowed for averting war against Syria," Syrian minister of state for national reconciliation Ali Haidar said in an interview with Russian news agency Ria Novosti.
"It's a victory for Syria that was achieved thanks to our Russian friends."
Earlier, US President Barack Obama said the threat of military action remains if Syria fail to comply with the newly-brokered US and Russian plan to destroy its chemical stockpiles.
He welcomed the plan, calling it an "important, concrete step", but warned that "if diplomacy fails, the United States remains prepared to act".
The US and Russia have given Syria seven days to submit a "comprehensive list" of its chemical weapons – otherwise, the US will seek a UN resolution that could still authorize strikes.
Meanwhile, Syrian warplanes and artillery bombarded rebel-held areas of Damascus on Sunday.