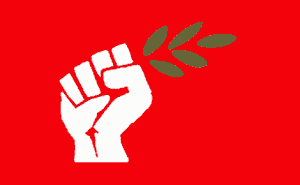 The March 14 general-secretariat said on Wednesday that the Beirut and Tripoli bombings were carried out by the Syrian regime, which massacred its people by using chemical weapons.
This was in reference to the bombings in Hezbollah stronghold of Dahieh a souther suburb of Beirut and the bombings of two mosques in Tripoli .
Both attacks were linked to ex-minister Michel Samaha .
On August 9 of last year, Lebanese security forces arrested Samaha, who has close ties with Syria's embattled regime, for smuggling weapons into Lebanon in a bid to foment terrorism.
According to Lebanese security sources, when asked why he would do such a thing, the former minister replied, "This is what Bashar wants." In a possible reference to the embattled Syrian president Bashar al Assad.
Chemical attack
German intelligence agency, the Bundesnachrichtendienst (BND) agreed with the US position that the regime of Syrian President Bashar Assad was behind the Aug. 21 poison gas attack in Syria. A telephone conversation between a high ranking Hezbollah official and the Iranian embassy in Lebanon that was intercepted by BND confirmed the Syrian regime's involvement according to a report by the Der Spiegel magazine
This error message is only visible to WordPress admins
Error: No connected account.
Please go to the Instagram Feed settings page to connect an account.