UN chemical weapons experts in Lebanon on way to Syria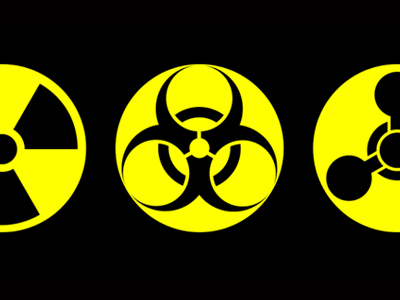 Two senior UN officials who will travel to Damascus for talks on the purported use of chemical weapons in Syria's conflict arrived in Beirut on Tuesday, an airport official said.
Chief U.N. chemical weapons investigator Ake Sellstrom and Angela Kane U.N. disarmament chief arrived this afternoon in Beirut from Paris," the official said on condition of anonymity.
"They will travel to Damascus on Wednesday," said a UN source in the Lebanese capital.
The Syrian regime has insisted any investigation should focus on the use in March of chemical weapons in Khan al-Assal in the northern province of Aleppo.
The town fell out of the army's hands and into rebel control on Monday.
Invited by Syria
The government of Syrian President Bashar al-Assad invited earlier in July chief U.N. chemical weapons investigator Ake Sellstrom to Damascus to discuss allegations of banned arms use in Syria's civil war but suggested it would not compromise on access.
Syrian U.N. Ambassador Bashar Ja'afari told reporters that U.N. disarmament chief Angela Kane was also invited to Syria for talks about the U.N. chemical investigation.
"We are sure that Ms Kane and Dr Sellstrom will have constructive negotiations with the Syrian officials in order to reach an agreement, a mutual agreement on the terms of reference, mechanism and time frame of the mission," he said.
The Syrian government has denied using chemical weapons. It has in turn accused rebels of deploying them in the two-year civil war that the United Nations says has killed over 100,000 people since March 2011. The rebels deny responsibility for any chemical attacks.
U.N. Secretary-General Ban Ki-moon has urged Syria to give Sellstrom unfettered access to investigate all alleged chemical arms incidents. But Assad's government only wants the U.N. team to probe an incident in Aleppo from March, not others the U.S., Britain and France have written to Ban about. U.N. officials say U.N.-Syria negotiations on access have reached a deadlock.
Ja'afari was asked if the invitation to Sellstrom and Kane meant that Syria would consider allowing the U.N. team to go beyond Aleppo. He indicated that his government would not permit that, saying: "No, you wouldn't jump to this conclusion."
AFP/ Reuters