Egypt cancels passports of Morsi, his family, aides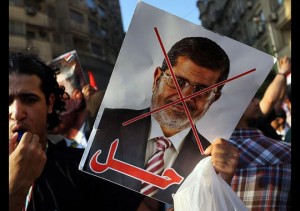 The Egyptian government has canceled the passports of ousted president Mohamed Morsi, his family members, aides and advisor, an informed source said.
The passport cancellation comes as they are no longer in power, the source was quoted by Egypt's official news agency (MENA) as saying.
"The diplomatic passports obtained by the ousted president, his family, aides and advisors who worked with him over the past year have been scrapped," the source said.
KUNA