Lasers a growing safety concern for aircraft pilots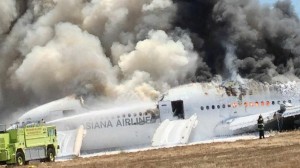 The pilot in the Asiana Airlines crash complaining of being temporarily blinded by a bright flash in the cockpit has revived concerns about the risks from people pointing lasers at aircraft.
Deborah Hersman, chairwoman of the National Transportation Safety Board, said it wasn't clear what could have caused the pilot's problem when the plane was 500 feet in the air. Asked specifically whether it could have been a laser pointed from the ground, Hersman said she couldn't say what caused it.
"We need to understand exactly what that is," Hersman said. "It was a temporary issue."
Whether at fault in the crash Saturday in San Francisco, lasers have been a persistent, growing concern for pilots, airlines and federal regulators. While they look relatively harmless, lasers pointed at a cockpit can temporarily blind pilots and distract them while they are taking off or landing a plane.
In 2012, there were 3,482 laser incidents, slightly down from the 3,591 the year before but a stark contrast to the 1,527 incidents in 2009, according to the Federal Aviation Administration. The 2012 figure was roughly the same as the total number of reports from 2006 through 2009.
The rising number of laser attacks in 2011 prompted the Federal Aviation Administration to impose a civil fine of up to $11,000 for "interfering" with a crew by shining a laser into a cockpit. The fines are easier to pursue than federal criminal sanctions of up to 20 years in prison and a $250,000 fine for "incapacitating" a crewmember.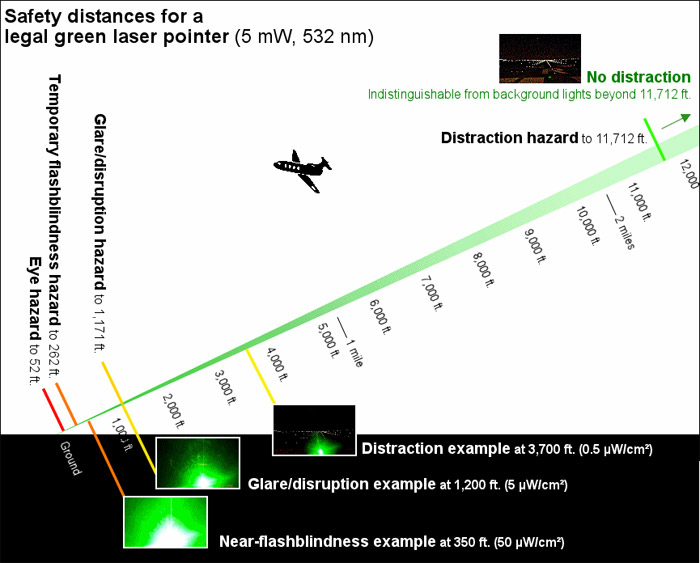 Legislation that President Obama signed into law Feb. 14, 2012, criminalized pointing a laser at an aircraft. The crime is punishable by five years in prison and a $250,000 fine.
"Shining a laser into the cockpit of an aircraft is not only criminal, it is a serious safety issue for pilots," U.S. Attorney David Hickton in Pittsburgh said after the law was approved. "Many high-powered lasers can completely incapacitate pilots, who are trying to fly safely to their destinations, and often times with hundreds of passengers aboard."
Dozens of lasers were on display in recent protests in Egypt, where members of the crowd pointed green lasers at helicopters overhead. The effect was apparent to television viewers when the lasers occasionally pointed toward cameras and blocked the picture.
Law-enforcement officials find it difficult to track down the offenders even when the pilots report an incident. The reports tend to come from planes and helicopters taking off or landing at airports, but the laser pointers could be far off in communities surrounding an airport.
In a November 2012 case, U.S. Attorney William Ihlenfeld in West Virginia reached pretrial agreements with three Martinsburg residents charged with pointing a laser at aircraft near the local airport the previous July. The men received 12 months of probation and had to perform 120 hours of community service.
Ihlenfeld said he hoped the case would "educate the community that this relatively new crime is a serious offense with real consequences."
USA Today