Venezuela offers asylum to Edward Snowden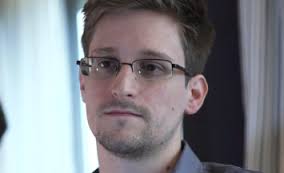 President Nicolás Maduro of Venezuela said Friday that he would offer asylum to the fugitive US intelligence contractor Edward J. Snowden, who has been stranded in a Moscow airport searching for a safe haven.
"I have decided to offer humanitarian asylum to the young American Edward Snowden," Mr. Maduro said during a televised appearance at a military parade marking Venezuela's independence day.
Mr. Maduro said he had decided to act "to protect this young man from the persecution unleashed by the world's most powerful empire."
It was not immediately clear, however, how Mr. Snowden could reach Venezuela or if Mr. Maduro was willing to help transport him.
Also on Friday, Daniel Ortega, the president of Nicaragua, said he was open to taking in Mr. Snowden. "It is clear that if the circumstances permit we will take in Mr. Snowden with pleasure and give him asylum in Nicaragua," Mr. Ortega said in Managua.
Mr. Snowden has sought asylum from more than two dozen nations. Most countries have declined.
The offers from Venezuela and Nicaragua appeared to be linked to outrage in Latin America over the treatment last week of President Evo Morales of Bolivia, whose plane was denied permission to fly over several European countries because of what Bolivian officials said were unfounded suspicions that Mr. Snowden was aboard. Mr. Morales was on his way home from a meeting in Moscow.
Mr. Maduro had previously voiced sympathy for Mr. Snowden. He frequently bashes the United States, depicting it as an imperialist bully in Latin America. But at the same time he has shown a desire to improve relations with the United States, directing his foreign minister to start talks with Washington aimed at smoothing the rocky relationship with the top buyer of his country's all-important oil exports.
Earlier on Friday, WikiLeaks said in a post on Twitter that Mr. Snowden, who is wanted by the United States on charges of revealing classified government information, "has applied to another six countries for asylum," following up on similar applications to about 20 nations last week.
Supporters of Mr. Snowden clearly blame the refusals on pressure from the United States, and, as a result, WikiLeaks said it would not reveal the latest countries in which he is seeking shelter. "They will not be named at this time due to attempted US interference," the group wrote on Twitter.
In Russia, officials have expressed impatience over Mr. Snowden's continuing sojourn in the transit zone of Sheremetyevo airport. On Thursday, a deputy foreign minister, Sergey A. Ryabkov, told reporters that Mr. Snowden should pick a destination and leave as soon as possible.
Russia was apparently among the original countries to which Mr. Snowden submitted an asylum request, but a spokesman for President Vladimir V. Putin, Dmitri S. Peskov, has said since that the request was withdrawn.
On Thursday, Mr. Putin sent a telegram to President Obama noting the Fourth of July holiday and restating his commitment to holding a summit meeting in Moscow in September, ahead of the G20 conference, which will be in St. Petersburg. American officials have signaled that Mr. Obama is unlikely to visit Moscow if Mr. Snowden is still holed up at Sheremetyevo airport.
NY Times