Lebanese Canadian bank to pay U.S. $102 mln settlement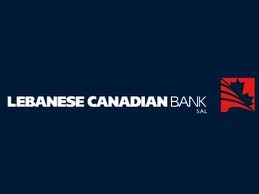 A Lebanese bank accused of being at the center of global money-laundering schemes tied to the militant group Hezbollah has agreed to pay a $102 million settlement, U.S. prosecutors in New York said Tuesday.
The settlement would resolve a 2011 lawsuit that accused Lebanese Canadian Bank of using the U.S. banking system to launder drug-trafficking profits through West Africa back to Lebanon.
"Today's settlement shows that banks laundering money for terrorists and narco-traffickers will face consequences for their actions, wherever they may be located," U.S. Attorney Preet Bharara said in a statement.
Most of the bank's assets were acquired by the Lebanese subsidiary of France's Societe Generale after the U.S. Treasury Department designated Lebanese Canadian Bank as a "primary money-laundering concern" in February 2012.
The $102 million would come out of $150 million previously seized in August 2012 by the U.S. government, the Justice Department said.
The Societe Generale subsidiary, Societe Generale de Banque au Liban, would receive the other $48 million. Lebanese Canadian Bank would pay another $12 million to Societe Generale, the Justice Department said.
Evan Barr, a lawyer for Lebanese Canadian Bank, said the settlement "certainly resolves (the case) for our client." He said the bank is in liquidation in Lebanon following its $580 million purchase by Societe Generale.
Mike Sullivan, a lawyer for Societe Generale, said in an email the bank was pleased the seized funds would be released and that its $90 million claim had been "favorably resolved."
The U.S. Justice Department sued the bank in December 2011 alleging a massive scheme involving two exchange houses linked to Hezbollah, which the U.S. lists as a terrorist organization.
Prosecutors alleged that from January 2007 to early 2011, the bank and other financial institutions transferred at least $329 million to the United States to buy cars subsequently sent to West Africa.
Prosecutors said Lebanese Canadian Bank played a key role in laundering the proceeds of those car sales and profits from narcotics trafficking, enabling the money to arrive back in Lebanon. The lawsuit sought a $230 million from the bank.
The settlement follows an accord reached last week with Hassan Ayash Exchange Company, one of the exchange houses, which agreed to forfeit $720,000.
The case is U.S. v. Lebanese Canadian Bank SAL, et al, U.S. District Court, Southern District of New York, No. 11-9186.
Reuters