Russia denies that it could have handed Snowden to U.S.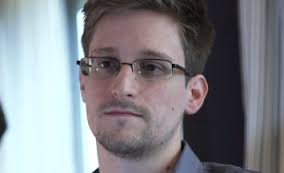 MOSCOW— Russia on Tuesday rejected U.S. criticism of its role in the legal drama surrounding Edward Snowden, saying its government had no legal right to turn the fugitive over to U.S. authorities and denouncing suggestions that Russia was abetting Snowden's escape.
Snowden, a former government contractor, is being sought on charges that he illegally leaked secret documents when he brought secret U.S. surveillance programs to light. He has not been seen in public since he reportedly arrived in Moscow on Sunday, afterslipping out of Hong Kong.
Secretary of State John F. Kerry strongly urged Russian officials on Monday to transfer Snowden to U.S. custody. "We think it's very important in terms of our relationship," Kerry said. "We think it's very important in terms of rule of law."
But Russian Foreign Minister Sergei Lavrov said Snowden had not actually crossed into Russian territory, apparently remaining in a secure transit zone inside the airport or in an area controlled by foreign diplomats. Moscow therefore has had no jurisdiction over his movements, Lavrov said.
"He independently chose his route, about which we learned from the media, and he did not cross the Russian border," Lavrov said, adding: "There are no legal grounds whatsoever for" the U.S. accusations.
The 30-year-old fugitive has asked forrefuge in Ecuador and other countries, according to Julian Assange, the WikiLeaks founder, who said he was advising Snowden. Although he was widely rumored to have flown to Moscow in order to catch a flight to Havana, airline officials said he was not on Monday's flight and the Russian news agency Ria Novosti, citing unnamed airline officials, said he was not on Tuesday's flight either.
The Snowden saga, which began withembarrassing disclosures about American intelligence-gathering, has reverberated from China to Europe to South America. As Snowden stays one step ahead of U.S. law, countries large and small are exploiting the opportunity to demonstrate their ability to flout American will.
Ecuadoran Foreign Minister Ricardo Patiño, who was traveling in Vietnam, read Monday from a letter he said Snowden had sent President Rafael Correa. In the letter, Snowden compared himself to Army Pfc. Bradley Manning, charged in the leak of a trove classified material passed to WikiLeaks, and said he did not believe he would be treated justly and that he could be executed if returned to the United States.
Assange, speaking to reporters by telephone from his sanctuary in the Ecuadoran Embassy in London, said Snowden was with Sarah Harrison, a top WikiLeaks lieutenant and Assange confidante who had escorted him from Hong Kong. Assange said that Snowden was in a "safe place" and that his "spirits are high" but would say only that he was "bound for Ecuador via a safe path through Russia and other states."
A former contractor for the National Security Agency, Snowden has presented the United States with a tantalizing and maddening mystery since he left Hong Kong early Sunday local time despite a request by the United States to detain him.
Journalists in Moscow have been led on one unsatisfying chase after another since Snowden arrived at the airport Sunday. About two-dozen of them bought tickets to the Monday flight to Havana — costing more than $2,000 each, round-trip — and were dismayed when the seat in Row 17 reportedly assigned to Snowden remained empty as the plane took off. Some hoped, apparently in vain, that he was wearing a disguise or hiding in a crew area of the Aeroflot Airbus.
Carney said on Monday that U.S. authorities were "in conversations" with their Russian counterparts regarding Snowden. President Obama, in response to a reporter's question, said only that the United States was "following the appropriate legal channels and working with various countries to make sure that all the rules are followed."
Kerry, citing widespread Internet limits and human rights issues in Russia and China, said it was "no small irony" that Snowden was seeking cooperation from those countries in his quest to protect civil liberties.
"I hope it's a good sign he isn't on that flight," Kerry said in an interview with NBC on Monday, "and that something else may take place. But I'm not going to prejudge anything other than to say that obviously this is important to us. And I hope the right thing will happen."
Kerry asserted that the United States had returned seven criminals wanted by Russia over the past few years. But the United States has also irritated Russia by refusing repeated requests to return Viktor Bout, convicted in New York of global arms smuggling and sentenced to 25 years in prison last year.
Assange said Ecuador had supplied Snowden with a "refugee document of passage" before his flight from Hong Kong, facilitating his travel to Moscow and, presumably, beyond. Assange described the move as an initial step in the process of seeking asylum and a necessary step given the revocation of Snowden's passport by U.S. authorities.
Patiño, the Ecuadoran foreign minister, said his government was "in close contact with the Russian government" but did not have specific information about Snowden's whereabouts.
Patiño said Ecuador, which has been sharply criticized for silencing journalists at home, was considering Snowden's asylum request. He praised the former government contractor for disclosing the surveillance program and said Ecuador was free to exercise its sovereignty as it saw fit with regard to Snowden.
When asked if he was concerned about damaging his nation's economic relationship with Washington, Patiño remained adamant. "Ecuador puts its principles above its economic interests," he said.
Correa, the Ecuadoran president, has emerged as one of the most vehement critics of U.S. policy in the Western Hemisphere. In 2011, his administration expelled the American ambassador in Quito to protest a cable released by WikiLeaks that alleged that the Ecuadoran police force was rife with corruption.
Washington Post