Gen. Idriss says Assad departure must precede talks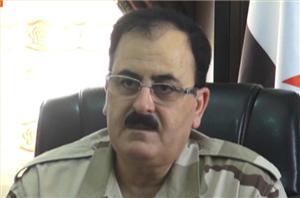 Syrian rebel military chief Salim Idriss yesterday appeared to torpedo the US-Russian proposed Geneva conference to end the bloodshed in Syria less than 24 hours after western and Arab supporters pledged to provide rebels with urgent military aid.
Speaking to al-Jazeera from Antakya in Turkey, Gen Idriss said the opposition would not participate in negotiations until rebels controlled Aleppo, Damascus and Deraa, and president Bashar al-Assad and his generals left the country.
Gen Idriss had said previously the opposition would go to Geneva if supporters provided weapons to redress imbalances in firepower.
At the end of their meeting in Qatar on Saturday, 11 foreign ministers of the Friends of Syria group said "each country in its own way" would provide "urgently all the necessary material and equipment" so rebels could "counter brutal attacks by the regime and its allies and protect the Syrian people".
Training rebels
In spite of the pledge and reports that 1,000 US troops are training rebel fighters in Jordan, US secretary of state John Kerry said Washington remained committed to the Geneva conference and a transitional government chosen by both Mr Assad and the opposition.
Syrian deputy information minister Khalaf al-Moftah dubbed the Qatari gathering a "conspiracy against Syria" and said it "contradicts" the planned Geneva conference aimed at resolving the Syrian crisis peacefully.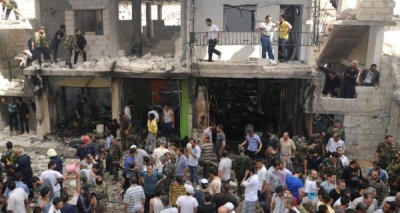 Iran's deputy foreign minister Hossein Amir Abdollahian criticised external powers sending weapons to Syria. Damascus's main regional ally Tehran has repeatedly condemned the military aid given to the rebels by other governments.
In Syria, the army repelled an attack on the strategic Minnegh military airport in Aleppo province as 12 soldiers were killed in a car bomb in Aleppo city. Suicide bombers struck in Mezza 86, a strongly pro-government district of Damascus, killing two, and in the northern suburb of Ruk en-Din, killing three.
Irish Times