Nigeria arrests 3 Lebanese, including a Hezbollah member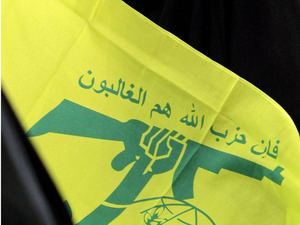 Nigerian authorities said on Thursday they had arrested three Lebanese nationals in northern Nigeria on weapons charges and one of them had admitted to being a member of Hezbollah.
The three suspects were arrested between May 16 and May 28 in the north's biggest city of Kano, the military spokesman for Kano Captain Ikedichi Iweha said in a statement.
Nigerian security forces said that they seized a cache of weapons including anti-aircraft missiles and rocket-propelled grenades that officials said were meant for attacks on Israeli and Western interests in the West African country.
Troops that raided a residence in the northern city of Kano also found 14 AK-47 rifles, 11,000 rounds of ammunitions and scores of explosive devices, Bassey Etang, Kano state director of the Department of Security Services, Nigeria's secret police, told reporters in the city.
"These weapons were brought into this country by a foreign terrorist organization called Hezbollah," he said. "Their target is to attack Israeli and Western interests. We're not going to allow that."
An Iranian, Azim Aghajani, was convicted on May 13 by a court in Lagos, the commercial capital, for illegally importing weapons including rockets, grenades and mortars in 2011 concealed as building materials.
Reuters/ Bloomberg