Turkey's military returned fire after shots fired from Syria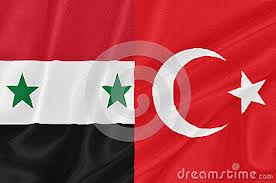 Turkey's military says it has returned fire after shots were fired at an armored personnel carrier from across the border with Syria.
The military said Thursday that a group of around three to five people from across the border fired up to 15 shots toward the vehicle that was patrolling an area near the frontier. No one was hurt.
Turkey has repeatedly struck the Syrian military in response to shelling and mortar rounds that landed on its territory. But this is the first time the military has responded to shots fired from Syria.
Fox News