Saudi Arabian women drivers not safe, says Grand Mufti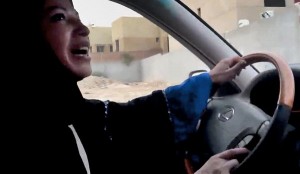 Allowing Saudi Arabian women to drive would lead to more accidents on roads, according to the austere Gulf kingdom's highest religious authority.
Saudi Arabia is the only country in the world that prohibits women from driving, as well as imposing a number of other restrictions on areas including employment and travel.
"If women knew the evils and consequences of driving they would realise it is in their interest and society's interest that they do not drive," Grand Mufti Sheikh Abdulaziz Al-Alsheikh said, according to Saudi news site An7a, as reported by RiyadhBureau.com.
"Women driving would lead to more accidents. When women are in danger, they don't know how to act. How are they going to deal with accidents?"
In 2012, more than 600 women petitioned Saudi's King Abdullah to allow women to drive in the country, a year after a group of women's-rights activists launched the Women2Drive campaign.
Prominent figures such as Princess Ameerah Al Taweel have also spoken in support of women lobbying to overturn the driving ban.
Women's rights in the Gulf's most populous country, which practises an austere version of Sharia Law, are a frequent topic of discussion in the world's media.
Females in Saudi Arabia are prohibited from taking up employment or leaving the country without a male guardian's permission.
In recent years though there have been indications that absolute monarch King Abdullah has pursued a reformist agenda in terms of women's rights.
In 2011, it was announced that women would be permitted to vote and stand in municipal elections from 2015, while in January 2013  30 women were appointed to the country's legislative Shoura Council.
Some female members of the Shoura Council have said they will lobby for the driving ban to be lifted, although there is not yet a timeframe for when the issue will be discussed.
It was also recently announced that women would be allowed to practice law in a professional environment for the first time.
Arabian Buisness