U.S. congressional delegation expected shortly in Lebanon
A U.S. congressional delegation is scheduled to arrive in Beirut within few days to hold talks with senior officials over the situation in Lebanon and the region, according to a report by al-Joumhouria newspaper published on Wednesday.
The delegation is also expected to discuss the impact of the conflict in Syria on the neighboring countries including Lebanon.
Al-Joumhouria said that the U.S. embassy in Beirut set the meetings between the delegation and senior government officials and party leaders.
The newspaper added that the delegation will tackle the dispute over the parliamentary elections and the process of cabinet formation.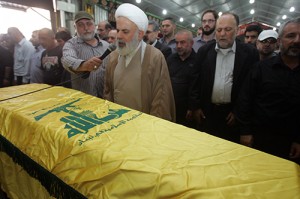 This development follows U.S. President Barack Obama Monday's phone call to President Michel Suleiman during which expressed concern over Hezbollah's "active and growing role" aiding Syria's army against rebels trying to topple the government .
Obama, according to Suleiman's office, renewed his appreciation for the role the Lebanese leader was playing in "preserving stability and the policy Lebanon was adopting in not interfering in the affairs of other countries, particularly Syria, on the basis of the 'Baabda Declaration.'
As evidence grows of increased Iranian and Hezbollah support for the Syrian government, the Obama administration's strategy to bring the bitter fighting there to a close faces more challenges than ever. With WhiteHouse support, Secretary of State John Kerry has pushed for an international conference in Geneva in June that would bring representatives of the Syria government together with the opposition.