Rafsanjani, Ahmadinejad ally barred from Iran election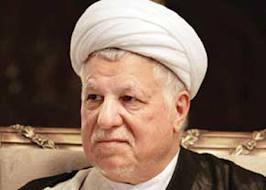 Iranian authorities on Tuesday barred former President Akbar Hashemi Rafsanjani, a relative moderate, from running in the June 14 election, along with a protégé of the current president, leaving mainly hardliners left to contest the vote.
Rafsanjani and Esfandiar Rahim Mashaie, a close aide to current President Mahmoud Ahmadinejad, failed to make it onto a list of candidates approved by the Guardian Council, state news agencies and television reported.
Both Rafsanjani, a relative moderate who was president between 1989 and 1997, and Mashaie, an almost constant presence by Ahmadinejad's side, have expressed views that have upset Iran's hardline clerical elite.
They made their election bids at the last moment, shaking up a race that had no front runner and – with reformist leaders under house arrest – at risk of low voter turnout that would raise questions about its democratic credibility.
Their absence means hardliners fiercely loyal to Supreme Leader Ayatollah Ali Khamenei now dominate the field.
The Ministry of Interior named eight approved candidates, including Iran's chief nuclear negotiator Saeed Jalili, foreign affairs advisor to Khamenei, Ali Akbar Velayati, and Tehran Mayor Mohammad Baqer Qalibaf.
Also approved were Mohsen Rezaie, a former head of the Revolutionary Guards, Gholam Ali Haddad-Adel, another close aide to Khamenei, Hassan Rohani, a former nuclear negotiator who is close to Rafsanjani, former telecommunications minister Mohammad Gharazi and Mohammad Reza Aref, the only reformist on the list.
PILLAR
The last presidential election, in 2009, was followed by the biggest street unrest since the 1979 revolution, with reformist voters saying it had been fixed to ensure a second term for Ahmadinejad.
The two losing reformist candidates, Mehdi Karoubi and Mirhossein Mousavi, although not charged with any crime, have been under house arrest for the last two years.
Rafsanjani, regarded as a "pillar of the revolution", has been close to the heart of power since the Islamic Republic was established in 1979. His candidacy was regarded as a significant threat to all other contenders.
The 78-year-old lost much influence after lending tacit support to the reformist opposition after it disputed the 2009 re-election of Ahmadinejad. Rafsanjani criticized the crackdown on protesters, angering hardliners as a result.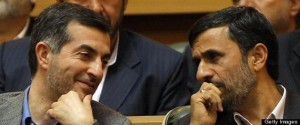 Mashaie is also viewed with suspicion by many at the heart of the Islamic Republic who believe he seeks to erode clerical authority. He said he would ask Khamenei to overturn the decision to bar him.
"I consider my disqualification unjust and I will pursue a resolution to it via the supreme leader," Fars new agency quoted him as saying.
His campaign office also issued a statement soon after the announcement saying it would pursue "all legal capacities" for a review of the decision.
The Guardian Council, a panel of 12 clerics appointed by the Supreme Leader and Islamic jurists nominated by the judiciary and approved by parliament, has the power to reject any candidate it deems unfit.
No reasons were given for their decision to bar Rafsanjani and Mashaie.
Iran is under increasingly tight economic sanctions, mostly imposed by the United States and the European Union over their concerns about its nuclear program.
A new president would be unlikely to make any rapid change to Iran's nuclear or foreign policy, both of which are controlled by the supreme leader, but analysts say Rafsanjani would have sought a thaw in relations with the West.
Reuters