No consensus over an electoral law was reached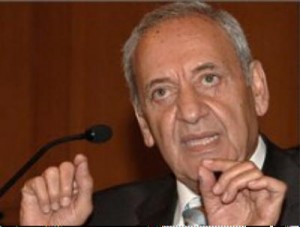 Beirut, Lebanon – The Parliamentary Communications Committee adjourned on Friday its meeting until Saturday at 12:00 p.m. No consensus was reached on any electoral draft law for the upcoming elections, according to a report by LBC
Earlier today the Committee resumed its meeting at 6:00 p.m. to discuss electoral draft laws under the chairmanship of Speaker Nabih Berri.
The speaker also announced today that he will not call for a parliamentary session since no consensus over an electoral law was reached.
Failure to agree on an electoral law could delay the elections and could force an an extension to the current parliament's term
But earlier today Berri stressed that he does not favor the extension of the parliament's term, "not even for one single day."
"Extension after May 31 requires an extraordinary parliamentary session," he said
"Either we agree on an electoral law or we agree on extension, or else we'll definitely go to elections under the 1960 law," he said during Friday afternoon's discussions.
Berri postponed a parliamentary session on May 15 that was dedicated to discuss the Orthodox Gathering's draft electoral law, for lack of quorum, after Future Movement and the LF struck a last-minute deal on the hybrid proposal which was also backed by Progressive Socialist Party leader MP Walid Jumblatt's National Struggle Front and March 14's independent Christian MPs.
The Orthodox draft which considers Lebanon a single district and stipulates that each sect elects its own MPs under a proportional representation system is now dead according to analysts.