Moody's changed Lebanon outlook to negative from stable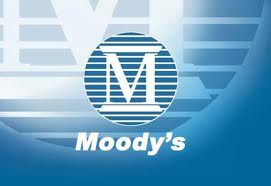 Moody's Investors Service on Tuesday warned it could cut Lebanon's government bond rating on potential spillover effects from Syria's civil war, including suppressed growth and political instability.
Moody's affirmed Lebanon's B1 government bond rating but changed the outlook to negative from stable.
The lower outlook reflects the impact on Lebanon of the war in Syria, Moody's said in a statement, including the chance that the war could "lead to an increase in the sovereign's already high debt burden in 2013 and 2014" and also lead to political instability in Lebanon.
Lebanon is rated B with a negative outlook by Standard & Poor's and B with a stable outlook by Fitch Ratings.
At least 94,000 people have been killed during Syria's two-year conflict, but the death toll is likely to be as high as 120,000, the Syrian Observatory for Human Rights said on Tuesday.
Reuters