Future, LF, PSP wrap up a deal on a new hybrid electoral law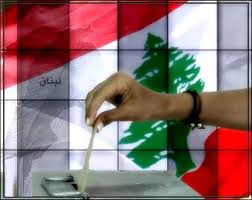 The Lebanese Forces party and its March 14 ally the Future Movement reached a deal at the 11th hour over a hybrid electoral law ( to replace the current 1960 law) that was also approved by their former ally the Progressive Socialist Party.
Caretaker Social Affairs Minister Wael Abou Faour, a key member of the Progressive Socialist Party which is headed by MP Walid Jumblatt confirmed to LBCI on Tuesday evening that the formula agreed upon between the Lebanese Forces and the Future Bloc was presented by the Future Bloc to the Progressive Socialist Party and was accepted.
Abou Faour added that the agreed upon formula calls for a hybrid law by which 69 MPs ( 55 % of the parliament) will be elected on the basis of the majoritarian, winner takes all system and 59 MPs ( 45 % of the parliament) on the basis of the proportional system. The country would be divided into six governorates under the proportional representation system and 27 districts under the winner-takes-all scheme.
This deal was reached after several meetings on Tuesday including one with between Lebanese Forces leader Samir Geagea and caretaker Energy and Water Minister Jebran Bassil in Maarab. Bassil also held talks in Saifi with Phalange Party leader Amin Gemayel, MPs Sami Gemayel and Samer Saade and Phalange officials Sejaan Qazzi and Shaker Aoun. He declined to make a statement after the talks.
Phalange Party sources were quoted as saying that the party is yet to approve the aforementioned agreement.
During an interview late Tuesday with MTV Geagea hailed the agreement as a victory for " both proper representation and the consensual spirit."
MTV said round-the-clock contacts were held between Geagea and former PM and Future Movement leader MP Saad Hariri between Monday and Tuesday evening.
Many analysts predicted that Geagea will not abandon his March 14 ally Hariri and will wrap up a deal with him at the 11th hour in order to avoid a split within the March 14 camp.
Free Patriotic Movement leader MP Michel Aoun called on the Christian political forces on Tuesday to confirm their commitment to the Orthodox Gathering proposal which calls on each religious sect to elect its own deputies .
Jumblatt, Hariri and all Independent Christian MPs rejected the Orthodox Gathering proposal, while the Hezbollah -led March 8 alliance approved it.
Speaker Nabih Berri announced on Monday that he placed the controversial Orthodox Gathering proposal as the only item on the agenda for Wednesday's plenary parliamentary session, despite the objections of many parties.