Obama, UK's Cameron vow continued support for Syria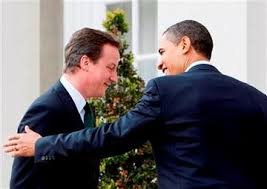 President Barack Obama and British Prime Minister David Cameron on Monday pledged their continued support for the people of Syria, including more humanitarian aid and a push toward a transitional government to help bring peace.
Obama, speaking at a joint news conference, said the United States will continue to work to establish the facts about chemical weapons use in Syria.
Cameron said his nation would double non-lethal support to the Syrian opposition in the coming year.