2 Missiles fired against Russian civilian aircraft over Syria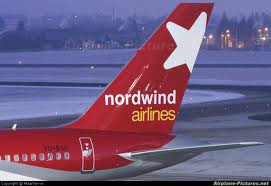 Two missiles were fired at a Russian passenger plane flying over Syrian territory with 200 people onboard, according to the Interfax news agency.
"Syrian [officials] informed us that on Monday morning, unidentified forces launched two ground-to-air missiles which exploded in the air very close to a civilian aircraft belonging to a Russian airline," the "informed sources" told the Russian agency, as cited by RT.com (Russia Today).
The pilots managed to maneuver the plane in time, "saving the lives of passengers," they added.
According to the Russian Federal Agency for Tourism, the plane belongs to Nordwind Airlines, a Russian charter air carrier. It was en route to the city of Kazan, in Russia's republic of Tatarstan, from Egypt's resort city of Sharm el-Sheikh, reports RIA Novosti.
"No one was injured, and the plane was not damaged. The aircraft landed in Kazan as it had been planned," the tourism agency's press service told RIA Novosti.
New Europe