UAE pardons more than 100 Egyptian prisoners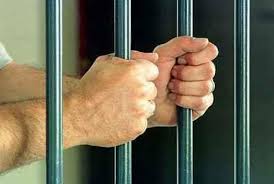 The United Arab Emirates pardoned more than 100 Egyptian prisoners on Monday in a move hailed by the Egyptian ambassador to Abu Dhabi as a gesture that will improve strained relations between the two countries.
Ties between Egypt and the UAE soured after veteran Egyptian ruler Hosni Mubarak, a longtime Gulf ally, was toppled in 2011. The UAE has voiced distrust of the Muslim Brotherhood that helped propel Egyptian President Mohamed Mursi to power last year.
UAE President Sheikh Khalifa bin Zayed al-Nahayan also paid the outstanding fines for the 103 inmates, state news agency WAM said, but those freed did not include 11 Egyptians detained last year on suspicion of training Islamists how to overthrow governments.
WAM said the pardon "underlines the president's keenness to offer the released prisoners the opportunity to start a new life and alleviate the suffering of their families".
It gave no further details on who the prisoners were, nor their crimes.
The Egyptian Ambassador in Abu Dhabi, Tamer Mansour, said the decision was "an initiative that is bound to open all paths of good deeds between Egypt and its sister, the UAE".
"It will also remove all the harmful residues that had clung to their historic relations in the previous period," he added in a statement emailed to Reuters.
In January, the Arabic-language al-Khaleej newspaper said 11 Egyptian men were under investigation by state security prosecutors over "serious charges". Egypt's Muslim Brotherhood said at the time some of the detainees were its members, adding they had been wrongfully arrested.
The Muslim Brotherhood has sought to reassure Gulf states that it has no plan to push for political change beyond Egypt's borders.
Thanks to their state-sponsored cradle-to-grave welfare systems, the UAE and other Gulf Arab monarchies have largely avoided the unrest that has unseated long-serving Arab rulers elsewhere in the past two years.
Reuters