Israel's Military Chief fears the fall of Assad in Syria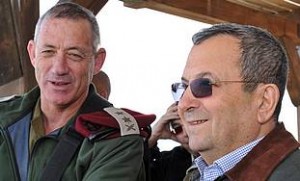 Israel's military chief warns 40 years of quiet along the Syrian frontier could be in danger.
Speaking Monday to the Institute for National Security Studies, a Tel Aviv think tank, Lt. Gen. Benny Gantz said the region could "lose its stability" with the fall of President Bashar Assad and a takeover by jihadi elements.
Gantz says the Syrian civil war could result in "chaos" with violence turned toward Israel.
Israel captured the Golan in the 1967 Mideast war. In 40 years since the 1973 war between the countries, the Golan has remained mostly quiet.
In the two years of Syrian civil war, errant fire has landed in the Golan a number of times. Israel believes most of the cases have been accidental, but it has responded nonetheless.
AP