Terror plot foiled in Canada, linked to Al Qaeda in Iran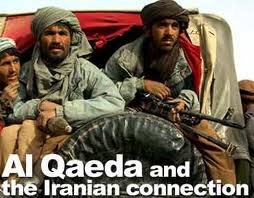 Canadian police and intelligence agencies have made two arrests in connection with a planned major terrorist attack on a Via Rail passenger train in the Greater Toronto Area. Two suspects are in custody, one from Ontario and one from Quebec, following an RCMP counter-terrorism investigation.
At an afternoon news conference, the RCMP named the suspects as Chiheb Esseghaier and Raed Jaser, and said they were linked to al-Qaeda in Iran, but said there was "no imminent threat" to passengers, rail employees or infrastructure.
"Charges include conspiring to carry out an attack against, and conspiring to murder persons unknown for the benefit of, at the direction of, or in association with a terrorist group," reads the RCMP's statement.
CBC News reported Monday the alleged plotters were reportedly under surveillance in Quebec and southern Ontario for more than a year.
The investigation that led to the arrests stemmed from a co-operative effort involving law enforcement agencies in Canada and the FBI, which collaborated in what the RCMP called Project SMOOTH.
The arrests were reportedly not connected to the two brothers who were accused in last week's bombing in the Boston Marathon.As well, sources told the CBC there is no connection to another high-profile incident — in which friends from a London, Ont. High school joined Al-Qaeda and died earlier this year when they took hostages at an Algerian gas refinery
Canada.com