EU Urges Iraq To Prevent Arms Supply To Syria's Regime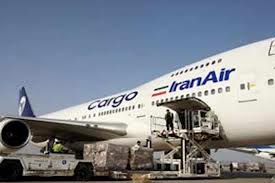 The European Union has called on the Iraqi government to do whatever is necessary to prevent any supply or transfer of arms to the Bashar-al-Assad regime and its supporters in Syria. A meeting of the Foreign ministers of the EU on Monday also called on the Government of Iraq to allow entry to civilians fleeing violence in Syria.
The Council said in a statement that the EU is concerned about the increased tension and the recently deteriorating human rights situation in Iraq, and called on all parties to refrain from the use of violence. It also called on the Government and all Iraq's political forces to engage in an inclusive and genuine dialogue to address grievances and resolve political differences within the framework of the Constitution, in order to allow all communities equal access to the political process and power-sharing.
The EU repeated its call on Iraq to cease carrying out executions and to introduce a moratorium on the use of the death penalty.
The EU welcomed the holding of provincial elections in a large part of Iraq, and congratulated the Iraqi people for having successfully expressed their democratic will. The Council said it is unfortunate that the elections did not take place on 20 April in a number of provinces, including Anbar and Ninewa. Iraqi authorities were reminded that it is important that provincial elections also be held in the remaining provinces of Iraq, without undue delay.
The EU urged the Government of Iraq to take action to improve the services provided to the Iraqi population and create a business environment in Iraq that would allow trade to prosper.
RTT