Syrian gunmen kidnap Syrian shepherds in Lebanon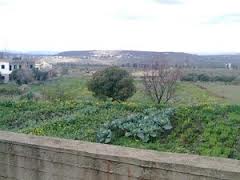 Syrian gunmen kidnapped two shepherds of the same nationality in the northern Akkar region and took them back to Syria, the state-run National News Agency reported on Saturday.
"The shepherds were captured in the kherbet al-Rumman-Shekhlar area of Akkar and were taken to Syria," the NNA elaborated.
It identified the two men as Adham al-Obeid and Khaled Darwish.
Since the beginning of Syria's uprising, Syrian troops have conducted a number of incursions into Lebanese territory, some of which have resulted in fatalities. Syrian armed forces have also been accused of kidnapping Lebanese nationals along the border.
In December 2012, gunmen abducted three Syrians from the town of Ham as they were making their way to the Lebanese border town of Tfeil in the Bekaa.
The NNA had said the Syrians were accompanied by a Lebanese national identified as A.A.
The gunmen have since fled to an unknown location.