Lebanon President pushing for a hybrid electoral law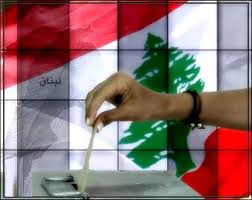 Lebanon President Michel Suleiman has asked former minister Khalil Hrawi to launch a new round of talks with the leadership of the major political parties with the aim of reaching consensus on a new electoral law that will be used for the upcoming parliamentary elections.
The hybrid law proposal combines the winner-takes-all and proportional representation systems.
This development comes as a parliamentary subcommittee resumes meetings on Tuesday to discuss the hybrid draft-law.
Hrawi told VOL that his mission does not replace the work of the subcommittee whose chairman, MP Robert Ghanem, told VOL that if there was a positive reaction by the members, then they would seek to reach consensus on the proposal.
So far the rival parties have failed to agree on a new electoral law .
Their failure prompted the parliament last week to suspend the deadlines for applications under the 1960 electoral law to give the parties more time to reach consensus.
The subcommittee was in October tasked with agreeing on a new electoral law over the rejection of the majority of political parties of the 1960 law that was used in the 2009 polls.
The joint parliamentary committees last month adopted the so-called Orthodox Gathering proposal despite the objection of al-Mustaqbal bloc, the National Struggle Front and the March 14 alliance's independent Christian MPs.
But the plan was earlier this month brought to a standstill by its supporters – the four major Christian parties – during a meeting they held under Maronite Patriarch Beshara al-Rahi in Bkirki.
The Free Patriotic Movement, the Lebanese Forces, the Phalange party and the Marada movement suspended the proposal in a bid to give rival groups a chance to agree on an alternative law.
PSP leader MP Walid Jumblatt prefers the 1960 law.