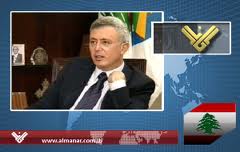 Marada Movement leader MP Suleiman Franjieh said on Monday that he understood the stances of his allies in regards to the parliamentary consultations and their nomination of Prime Minister-designate Tammam Salam, but ruled out on the idea of forming a government of technocrats , LBC reported on Monday.
"A government of technocrat is out of the question" for the time being , he said before a delegation of Marada Movement members from the region of Keserouan .
He added that past experiences have demonstrated that a technocrat government in Lebanon will fail in meeting its objectives.
On his decision to boycott the parliamentary consultations on April 5 and 6, he stated: "I made that decision out of my own convictions."
"The disparity in my position from that of my allies is not a sign of differences with them, but we will continue forward as a united political group," stressed Franjieh.
The MP boycotted the consultations over his objection to MP Tammam Salam's nomination as PM-designate, saying that he "is affiliated with a political group".
"I respect and appreciate Salam and his prestigious family with whom we have an old relationship, but announcing his nomination from the ( Future Movement head MP Saad Hariri's) Center House on Thursday has clearly confirmed his affiliation with a political group," he added.
Franjieh defended Free Patriotic Movement leader MP Michel Aoun and denied that he is an obstacle in the process of government formation.
"Aoun is not difficult to deal with", he remarked.
Franjieh, a staunch ally of Syrian president Bashar Al Assad also defended Hezbollah arms:
"The arms of the resistance are a right at least until the end of the Arab-Israeli conflict ."
He revealed that he will take part in the government-formation process and "granting it a vote of confidence is linked to its composition and general principles."
This error message is only visible to WordPress admins
Error: No connected account.
Please go to the Instagram Feed settings page to connect an account.