Egypt Suspends Flights From Iran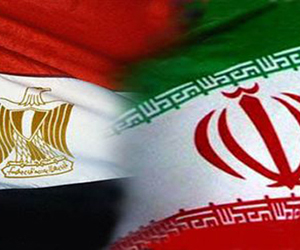 Egypt has halted commercial flights from Shi'ite power Iran until mid-June, days after the first such flight in 34 years between the countries provoked protests from hardline Sunni Islamists in Cairo.
That first commercial flight, from Cairo to Tehran, took off on March 30 in the latest step towards normalizing ties broken after the 1979 Iranian revolution, when Egypt gave sanctuary to the deposed shah of Iran.
But hardline Sunni Islamists who accuse Iran of trying to spread the Shi'ite faith in Sunni countries objected and about 100 people demonstrated in front of a senior Iranian diplomat's residence in Cairo on Friday.
"Talks were held and there was an agreement to postpone the arrival of (Iranian) visitors to mid-June," Rasha Azaizi, the tourism ministry spokeswoman told Reuters on Monday.
"The whole operation will be suspended for the time being … to reassess the issue and review the program," she said. The minister will be meeting with political parties opposed to the flights to "clear any misconceptions", she said.
Iranian President Mahmoud Ahmadinejad visited Egypt for an Islamic summit in February, the first visit in more than three decades by a leader of the Islamic Republic, which is due to hold a presidential election in June.
He called for a strategic alliance with Egypt and offered Cairo a loan as it faces a deepening economic crisis.
Saudia Arabia's Grand Mufti Abdulaziz Al al-Sheikh, the Sunni nation's highest religious authority, was quoted in Egyptian daily Al Masry Al Youm on Sunday as stressing the "importance for the Islamic Umma (community) to address the spread of Shi'ism … which targets the faith of Muslims".
Reuters