Israel prevents Moroccan MPs from entering West Bank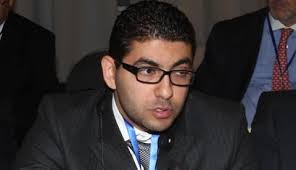 Israeli authorities on Monday barred two Moroccan MPs accompanying EU parliamentarians from crossing into the West Bank to meet Palestinian officials, one of the lawmakers said.
"The Israel authorities prevented me and my colleague Ali Salem Chekkaf from crossing into the West Bank without giving us any reason," Mehdi Bensaid said.
"I do not understand this Israeli action, which was an insult to the Moroccan parliament and people. I denounce it."
The remaining 16 members of the delegation of Council of Europe's sub-committee on the Middle East were allowed to cross the border, Bensaid said.
He added that the team is touring the region to prepare a report on the Middle East.
Headed by Josette Durrieu, a member of the French Senate, the group met King Abdullah II and government officials in Amman on Sunday.
"I am planning to hold a sit-in here (at the Allenby Bridge border crossing) until the delegation returns to Jordan on Wednesday," Bensaid said.
Jordanian officials were not immediately available for comment.
The Allenby Bridge Crossing is also known as King Hussein Bridge between the West Bank and Jordan.
Morocco is one of the rare Arab countries to receive Israeli officials despite the absence of formal diplomatic relations. Egypt, Jordan and Mauritania are the only Arab states to have forged full diplomatic ties with Israel.
ME online