Franjieh, confirmed that Assad is still alive and well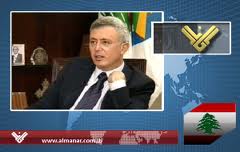 Marada Movement leader MP Suleiman Franjieh, called Syrian president Bashar al Assad on Saturday and found out he is ok. His call came after a Friday report by one of the Free Syrian Army brigades ( Martyrs brigade) claiming that the Syrian president was assassinated .
Franjieh,, a staunch ally of Assad confirmed that the Syrian president is alive and well and what was reported was strictly a rumor.
Several unconfirmed reports surfaced recently claiming that the embattled Syrian president was assassinated . One of the reports went as far as naming the assassin.
The embattled and increasingly isolated president said on Wednesday in a statement that his country is being subjected to "acts of terrorism backed by Arab, regional and Western nations", a reference to the Western-backed opposition fighting his regime.
Over 70,000 people have been killed since the uprising began just over two years ago .