Lebanon credit rating suffering because of Syria crisis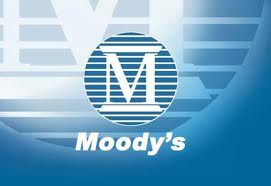 Lebanon's credit rating has been lowered to B1 , which is four grades below investment grade, because of a spillover of violence from Syria according to local reports. This will result in additional borrowing cost for a country that is heavily indebted according to a report by Moody's , one of the most respected international credit rating agencies.
Lebanon , like other countries has to borrow by issuing bonds. The lower the credit rating, the higher the interest rate Lebanon will have to pay to attract investors.
An analyst at Moody's was quoted by NOW as saying that "the current political crisis in Lebanon is the worst since the eruption of clashes in May 2008", when Hezbollah gunmen occupied the western part of Beirut and tried but failed to occupy Mount Lebanon.
"This is the worst political crisis since the May 7, 2008 events, which ended with the Doha Agreement," Analyst Gabriel Torres was quoted as saying on Friday.
"The resignation of the cabinet will probably delay the parliamentary elections, and will raise questions and create doubt about the country's ability to agree on an electoral law " the analyst added.
Torres also said that the civil war in Syria has caused the growth of Lebanon's economy to drop substantially.
"The available data show a huge drop in the economic growth, and according to the International Monetary Fund the GDP decreased from 8.1 % for the years between 2007 and 2010 to 1.2 % for 2012," he said
The cabinet of caretaker PM Nagib Mikati collapsed when Hezbollah and its allies blocked the creation of a body to supervise the upcoming parliamentary elections and refused to extend the term of Internal Security Forces chief Ashraf Rifi.
Mikati announced his resignation last Friday , at the Grand Serail following the last cabinet session at the Baabda palace.
Last Saturday March 23, President Michel Suleiman accepted Mikati's resignation and requested him to continue in his role at the head of a caretaker government until a new one is formed.