Jumblatt's bloc will be neutral, says Lebanon MP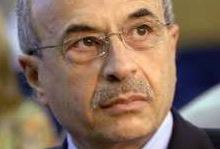 The National Struggle Front parliamentary bloc which is headed by MP Walid Jumblatt will be neutral declared MP Akram Chehayeb on Friday …it will not side with neither the March 14 nor the March 8 group in naming the new premier or the upcoming elections.
"We will not be with the March 14 group against the March 8 group or vice versa, and I do not think there is a session that will be held soon to cancel the 1960 electoral law, because for a law to be canceled there has to be a replacement," the PSP deputy told MTV on Thursday.
He also said that "the fate of the elections must be determined before the parliamentary consultations."
Hezbollah and its ally the Free Patriotic Movement reportedly asked Speaker Nabih Berri to hold a parliament session that will strictly limit its agenda to the cancellation of the 1960 electoral law.
Jumblatt on the other hand prefers the 1960 law
Chehayeb's comment comes also after President Michel Suleiman announced that parliamentary consultations based on which the new premier will be named will take place on April 5 and 6.
"Our candidate for premiership will be based to the cabinet's mission," Chehayeb added.
In 2011 Jumblatt and the members of his Progressive Socialist Party sided with Nagib Mikati , who was Hezbollah's led March 8 candidiate for the premiership against March 14 candidate former PM Saad Hariri.
Mikati's cabinet collapsed when Hezbollah and its allies blocked the creation of a body to supervise the upcoming parliamentary elections and refused to extend the term of Internal Security Forces chief Ashraf Rifi.
Mikati announced his resignation last Friday , at the Grand Serail following the last cabinet session at the Baabda palace.
Last Saturday March 23, President Michel Suleiman accepted Mikati's resignation and requested him to continue in his role at the head of a caretaker government until a new one is formed.