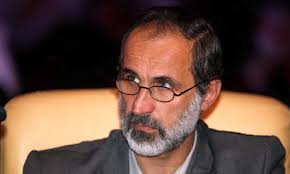 Syria's resigned opposition chief Ahmed Moaz Al Khatib said he would address the Arab summit in Doha "in the name of the Syrian people," in a statement on Facebook.
The opposition's envoy in Qatar Nizar Al Haraki told AFP that Khatib will head the opposition delegation filling the seat of Syria, which has been suspended from the Arab League, at the Tuesday summit.
"After performing … prayers and consulting many trustworthy figures among them Nizar Al Haraki, I have decided to make a speech in the name of the Syrian people at the Doha summit," Khatib said in a statement on his Facebook page.
"This is not linked to the resignation which will be later discussed," he added.
Haraki told the media that Khatib "will head the eight-member Syrian delegation at the summit and will occupy Syria's seat." The delegation will also include Syria's interim prime minister Ghassan Hitto. Khatib resigned his post on Sunday, five days after the controversial election in Istanbul of Hitto, who pledged to form an interim government for the large swathes of territory inside Syria that have fallen into insurgent hands.
An opposition source told the media that Khatib accused "certain countries, notably Qatar, of wanting to control the opposition" and of having imposed Hitto.
But Haraki said on Monday that "the resignation has not been accepted and he is still coalition chief," adding that "what's between him (Khatib) and Hitto is a difference in opinions but not a dispute."
Gulf Today
This error message is only visible to WordPress admins
Error: No connected account.
Please go to the Instagram Feed settings page to connect an account.