Arab League gives Syrian seat to opposition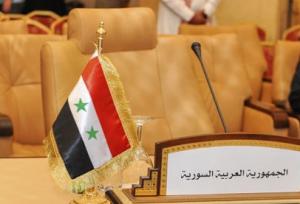 The opposition will take over Syria's vacant seat at the Arab League, a high-ranking league official said on Monday, a day ahead of a leaders' summit in Doha.
"The opposition has been invited to the Arab summit and will occupy Syria's seat at the Arab League," the official said, requesting anonymity.
The opposition National Coalition hailed the decision as "a major step for the Syrian revolution on the road to liberation from tyranny and oppression," and announced it would send interim prime minister Ghassan Hitto to the summit.
There had been debate over whether or not the opposition would represent Syria at the summit especially after Coalition chief Ahmed Moaz al-Khatib resigned his post on Sunday.
An opposition source said that Khatib accused "certain countries, notably Qatar, of wanting to control the opposition" and of having imposed Hitto.
The opposition alliance has begun steps to form an executive body to administer rebel-held territory inside Syria, electing Hitto at a meeting in Turkey earlier this week.
The Arab League on March 6 called on the coalition "to form an executive body to take up Syria's seat" and attend the summit, although Iraq and Algeria have expressed reservations, while Lebanon has distanced itself from the decision.
The League announced on November 12, 2011 that it will suspend Syria after its regime failed to implement an Arab deal to end violence against protesters.
The move came after the regime of President Bashar al-Assad launched a bloody crackdown on dissent which has since morphed into a civil war in which more than 70,000 people have so far died, according to UN figures.
ME online