Nearly 1 in 5 Syrian christians left Aleppo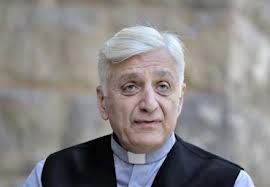 The Chaldean Catholic bishop of Aleppo, Antoine Audo, said on Thursday that nearly one in five Christians have fled the Syrian city and spoke of his concern about two priests kidnapped weeks ago.
"Nearly 30,000 out of the Christians minority of 160,000 have fled the Syrian city of Aleppo." Audo, who was in Rome as a representative of the Caritas-Syria charity for a meeting of regional humanitarian organizations, told AFP adding: "The situation in the war-ravaged city was painful."
"I do my work from Damascus. I am in contact with my vicar, my priests, my friends and my relatives. The closure of Aleppo airport and the dangerous road have prevented my return," he said.
"I have been advised not to travel there despite my strong desire to be with my people," he said.
"A month and 10 days ago in Aleppo, two young priests were kidnapped. Ransoms of 15 million Syrian pounds, or around $150,000, have been demanded," he said.
"I am sure [Pope Francis] will do everything he can to help us," he said
Now