Obama: The world should brand Hezbollah a terrorists group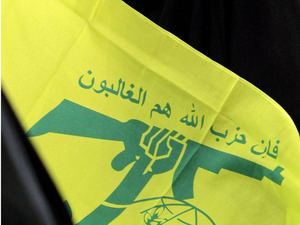 US President Barack Obama on Thursday launched a strongly worded attack against Hezbollah during his key speech to the students in Israel, calling on every country that values justice to brand the Shiite movement a terrorist organization.
I think about the five Israelis who boarded a bus in Bulgaria, who were blown up because of where they came from; who were robbed of the ability to live, and love, and raise families. That's why every country that values justice should call Hezbollah what it truly is – a terrorist organization. Because the world cannot tolerate an organization that murders innocent civilians, stockpiles rockets to shoot at cities, and supports the massacre of men, women and children in Syria.
His comments come in reference to EU hesitation to blacklist the Lebanese party after EU member Bulgaria named Hezbollah as responsible for a July bombing in the seaside report of Burgas which killed five Israeli tourists and their local driver.
Commenting on the Syrian issue and the chemical weapons he said:
The fact that Hezbollah's ally – the Assad regime – has stockpiles of chemical weapons only heightens the urgency. We will continue to cooperate closely to guard against that danger. And I have made it clear to Bashar al-Assad and all who follow his orders: we will not tolerate the use of chemical weapons against the Syrian people or the transfer of these weapons to terrorists. The world is watching, and we will hold you accountable.
Hezbollah faced further foreign pressure on Thursday after a Cypriot court on Thursday convicted Lebanese national Hossam Yakoub—who confessed to being a Hezbollah member—on charges of "membership in a criminal organization."
The EU has been reluctant on naming Hezbollah a terrorist organization, which would require a unanimous decision among the 27-member state union.