Saudis arrest 18 over spying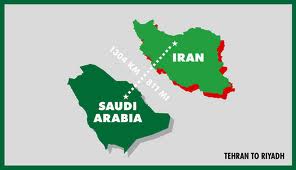 Saudi Arabia said on Tuesday that 18 people, including one Iranian, one Lebanese citizen and 16 Saudis, had been arrested for spying.
Interior Ministry spokesman Mansour al-Turki told state television the arrests were made four days ago and the suspects were being investigated before being handed over to judicial authorities.
"This is a case of espionage and those have been involved with a spy network working for a foreign country," Turki told state television.
"They were gathering information about installations and vital areas in the country and providing intelligence agencies of that state with it," he added, without naming the state.
Relations between Saudi Arabia and non-Arab Iran soured after the 1979 revolution that brought Shiite Muslim clerics to power on the other side of the Gulf. Sunni Saudi Arabia and Shi'ite Iran consider themselves protectors of Islam's two main rival sects.
The rift sharpened this year after Saudi Arabia deployed troops to the Gulf island kingdom of Bahrain to help crush a Shi'ite-led uprising there.
Reurers