Syrian opposition pushes for interim government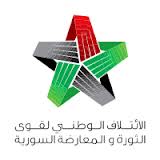 The main Syrian opposition group is pushing to form a breakaway interim government to rein in chaotic rebel-held areas in the north. But it faces objections from within its own ranks amid fears that such a move is premature and could lead to the fragmentation of the country.
The differing views will be put to the test at a two-day meeting starting Monday in Istanbul, where supporters hope to name a prime minister to oversee the formation of an interim government. Two previous attempts were postponed over seemingly intractable differences. Organizers say consensus has been building as the Syrian civil war enters its third year.
"We are in desperate need for an interim government, a recognized civilian entity that can restore law and order and secure basic services to liberated areas," said Walid al-Bunni, a spokesman for the Western-backed Syrian National Coalition. "Otherwise we are headed toward a very bad situation."
State institutions have all but collapsed in areas where the Syrian military withdrew, leaving many communities to fend for themselves with little electricity and sometimes no running water. Islamic courts have been set up to resolve local disputes, often one of the few vestiges of any sort of administration.
The idea of an interim government that would help administer the large swaths of land in the north and northeast that has been seized by the rebels has been floating around for more than a year, but divisions among members Assad's foes have kept it from happening. Opposition groups and even members of the same groups disagree over fundamental issues such as whether to hold negotiations with the regime or whether Assad should be allowed to be part of the transition.
It is unclear how much sway, if any, interim opposition leaders would hold over the rebels in Syria, where local units made up of tens of thousands of autonomous fighters have very little central organization or command structure.
But SNC officials say that as the opposition seizes more territory, the need for an interim government has become more pressing and consensus has been building on the need to control the growing chaos and lawlessness.
The U.S. has in the past been lukewarm to the idea of a unilateral announcement of an interim government by the divided Syrian opposition, saying the focus should be on uniting in a transitional government that could facilitate a handover of power and take over if Assad steps down. The international community endorsed a broad and ambiguous proposal last year calling for Assad supporters and opponents to propose representatives for the government, with each side able to veto candidates.
SNC leader Mouaz al-Khatib, a 52-year-old preacher turned activist has suggested that he himself is opposed to the formation of an interim government, fearing that it would deepen Syrian divisions.
"He and others are worried that a breakaway interim government would consecrate the country's divide between two governments, one in liberated territories and another in areas under Assad's control," al-Bunni said. "Either we convince him or he convinces us at the meeting in Istanbul."
Al-Khatib provoked a backlash last month when he offered to hold talks with members of the regime if it would help end the bloodshed, which the U.N. says has killed more than 70,000 people. His offer marked a departure from the mainstream opposition's insistence that Assad step down before any talks. That angered some of his colleagues who accused him of acting unilaterally.
Ahead of the Istanbul meeting, American and French diplomats said that the U.S., Russia and France are working together to try to bring the Syrian government and the SNC to the table together, hoping to reach agreement on a government with wide executive powers that would pave the way for a peaceful transition.
On Wednesday, State Department spokeswoman Victoria Nuland said the U.S. was trying to help foster a "preliminary conversation" among Syrians about how to fill a transitional government.
"We are not going to decide. The Syrians are going to decide," she told reporters. "We are encouraging the Russians to see if the Syrian government can put forward anybody who would be acceptable."
French Foreign Ministry spokesman Vincent Floreani echoed the U.S. position Thursday in an online briefing.
"The Syrian drama can only be solved by putting in place a political solution that passes by dialogue between the opposition and members of the regime who do not have blood on their hands," he said, adding that Assad himself could "not be a party to these discussions."
The comments came as French Foreign Minister Laurent Fabius said France and Britain are ready to help arm Syrian rebel fighters even if other European Union countries disagree.
Some international diplomats warn that more weapons are the last thing that Syria needs after the bitter violence that has wracked the country since the uprising against Assad began in March 2011 and eventually escalated into an armed rebellion in response to a brutal government crackdown of protests. Others believe that only when Assad feels militarily cornered would he agree to come to the negotiating table.
Fabius said France and Britain are pushing for an urgent EU meeting to try to persuade the bloc to lift an arms embargo on Syria. "Lifting the embargo is one of the only means left to make things move politically" in Syria, he said on France-Info radio.
While they welcomed the French and British comments Thursday, some Syrian opposition leaders accused the West of trying to "impose" an interim government that includes members of Assad's regime and said this should hasten formation of their own government.
"This is a very dangerous thing," said Bassam al-Dada, a Turkey-based Free Syrian Army official. "By agreeing to have any member of Assad's regime in an interim government, we would be giving the killer legitimacy."
But Mounzir Makhous, a coalition member who was appointed as ambassador to France in November, said an interim civilian government would not only help restore law and order, but it could work on freeing up frozen regime and state assets to help provide the rebels with weapons and pay their salaries.
It could also work on securing income and other support from strategic facilities recently seized by rebels in the north and east, including oil fields in the oil-rich Deir el-Zour and Hassakeh provinces near the Iraqi and Turkish borders, the country's biggest hyrdroelectric dam and grain silos.
Most war weary Syrians were skeptical, saying the Syrian opposition has lost credibility because of the constant bickering.
"For God's sake I beg you, for once agree on something, this is not the time for disputes. People are dying," said one response to the meeting's announcement on the SNC's Facebook page.
Associated Press