Two Lebanese killed, 14 wounded in Syria battles-updates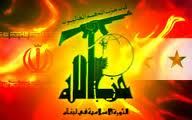 A Hezbollah official told told AFP on Sunday that two Lebanese Shiites were killed and 14 others wounded in the battles inside Syria .
"Two Lebanese Shiites were killed in Syria and 14 others wounded in clashes with rebels," the official told AFP on condition of anonymity, adding that they were acting in "self-defense."
This comes after a US report that Iran and Hezbollah, its Lebanese proxy, are building a network of militias inside Syria to preserve and protect their interests in the event that President Bashar al-Assad's government falls or is forced to retreat from Damascus.
According to the report which was circulated last week , the militias are fighting alongside Syrian government forces to keep Assad in power. But officials think Iran's long-term goal is to have reliable operatives in Syria in case the country fractures into ethnic and sectarian enclaves.
Update 1: One of the wounded Lebanese died later.
Update 2 : The Syrian opposition accused Hezbollah earlier today of "military intervention" in Syria, calling it a danger to regional peace and security.
The Syrian National Council (SNC) said members of the group on Saturday attacked "three Syrian villages in the Qusayr region near the Lebanese border."
The operation in Homs province led not only to "civilian casualties and the exodus of hundreds of people," but also "stoked sectarian tensions" in the area, the SNC said in a statement.
The SNC said Hezbollah was employing "heavy weapons openly and under the auspices of the Syrian regime army."
This is a "serious threat to Syrian-Lebanese relations and regional peace and security," it said, adding that the government of Prime Minister Najib Mikati has a responsibility to end this "aggression."
On Saturday, the Local Coordination Committees — a grassroots network of activists on the ground in Syria — reported fighting between rebels and members of Hezbollah around Qusayr.
It said they were trying to break into the rebel-held city, which has been under daily army bombardment for the past year.
Lebanon's Future Movement MP Khaled Daher accused the Mikati government of supplying explosives to the regime of Syrian President Bashar al-Assad with the knowledge of the Lebanese Armed Forces. "About two days ago, two trucks loaded with dozens of tons of explosives crossed the Masnaa Lebanese-Syrian border crossing", National News Agency quoted Daher as saying in a press conference on Saturday.
Nearly 300,000 Syrian refugees have fled to Lebanon, according to the United Nations High Commissioner for Refugees ( UNHCR).
"Syrians are arriving at a steady rate," said a report filed Saturday, "and we were able to register more than 10,000 persons this week." Most of the Syrians fleeing to Lebanon originate from the cities of Aleppo, Homs, Idlib and Damascus, the report said.
Update 3: Several were killed in clashes between Hezbollah and Free Syrian Army fighters in the town of Burhaniya near the Lebanese Syrian border
AFP/ NNA