Ex PM: Not even the Nazis did what Assad is doing in Syria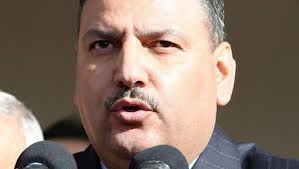 Former Syrian prime minister Riad Hijab delivered a harsh critique of the country's president during an interview with al-Arabiya Friday, claiming that "not even the Nazis did what Bashar Assad's doing in Syria."
Hijab, who defected from his post in Damascus six months ago, also told the al-Arabiya that Iran is "actively running" Syria.
"Syria is occupied by the Iranian regime," he said. "Who runs the country isn't Bashar Assad but Kassem Suleimani, the head of Iran's al-Quds Brigades of the Revolutionary Guards." Hijab stressed.
This comes after a US report in the washington Post claimed that Iran and Hezbollah, its Lebanese proxy, are building a network of militias inside Syria to preserve and protect their interests in the event that President Bashar al-Assad's government falls or is forced to retreat from Damascus.
According to the report which was circulated last week , the militias are fighting alongside Syrian government forces to keep Assad in power. But officials think Iran's long-term goal is to have reliable operatives in Syria in case the country fractures into ethnic and sectarian enclaves.