MP: Lebanon supplying explosives to the Assad regime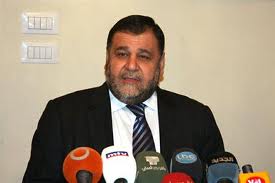 Lebanon's Future Movement MP Khaled Daher accused the Mikati government of supplying explosives to the regime of Syrian President Bashar al-Assad with the knowledge of the Lebanese Armed Forces.
"About two days ago, two trucks loaded with dozens of tons of explosives crossed the Masnaa Lebanese-Syrian border crossing, and this has been happening since May 2012," National News Agency quoted Daher as saying in a press conference on Saturday.
"The problem is that it is happening with the knowledge of the LAF and army intelligence, as if it were a simple matter," he added.
Daher revealed documents sent to the LAF command backing his statements.
Daher also said that "the dissociation policy announced by Bashar al-Assad's government in Lebanon is a blatant lie which nobody believes."
THe MP demanded the immediate resignation of Prime Minister Najib Mikati and accused him of covering up and decried described his alleged dissociation policy as a joke.