Lebanon orders extradition of a deserter back to Syria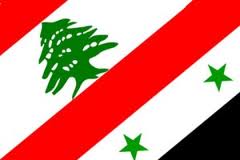 A military court in Lebanon has ordered the extradition of a Syrian officer-turned-rebel who entered the country illegally back to his own embattled country, a judicial source told AFP on Wednesday.
The defector risks the death penalty for treason if he is actually handed over to the regime of President Bashar al-Assad, Lebanese human rights organisations warned.
A military court sentenced Lieutenant Mohammed Hassan Tlass to two months in prison which he has already served, a fine of 100,000 Lebanese pounds ($67) and his extradition, a judicial source told AFP on condition of anonymity.
During his trial, the 30-year-old said he was a member of the rebel Free Syrian Army and had entered Lebanon to bring a wounded comrade to safety.
According to procedure, he will be handed over to national security at midnight to be returned to Syria.
Interior Minister Marwan Charbel told AFP by phone that the extradition was unlikely to be carried out, however.
"The Lebanese government, as part of its policy of disassociation vis-a-vis the Syrian conflict, has taken the decision to review each extradition case in which the person risks prison or death.
"I have not examined this case, but such extraditions are generally not carried out," he said.
The United Nations says that more than 60,000 people have been killed since the start of the uprising against the Assad regime in March 2011.
GP