Obama to Visit Israel, Jordan, West Bank this spring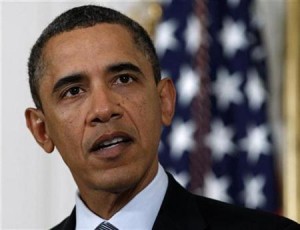 President Barack Obama plans to visit Israel, the West Bank and Jordan in the spring, the White House said Tuesday, stepping up U.S. efforts to coordinate policy on Iran, Syria and the stalled Israeli-Palestinian peace process.
The president discussed the proposed visit during a phone call on Jan. 28 with Israeli Prime Minister Benjamin Netanyahu, said Tommy Vietor, spokesman for the National Security Council.
"The start of the president's second term and the formation of a new Israeli government offer the opportunity to reaffirm the deep and enduring bonds between the United States and Israel and to discuss the way forward on a broad range of issues of mutual concern, including Iran and Syria," Mr. Vietor said.
No official dates have been released. Israeli media reported that Mr. Obama would arrive on March 20.
The trip would be Mr. Obama's first visit to Israel as president. He spent time there in 2008 during his first presidential campaign.
The president will also travel to the West Bank and Jordan "to continue his close work with Palestinian Authority officials and Jordanian officials on bilateral and regional issues," White House Press Secretary Jay Carney said.
The visit will offer a test of the relationship between Mr. Obama and Mr. Netanyahu, which has been strained at times.
They clashed early in Mr. Obama's first term over U.S. calls to freeze Jewish settlement building in the West Bank. The Israeli leader has also long pressed the U.S. to take a harder line against Iran's nuclear program. Mr. Obama has repeatedly said he doesn't rule out using force to stop Tehran but has pressed for negotiations.
On Syria, both Mr. Obama and Mr. Netanyahu have singled out the threat posed by any use or transfer of Damascus's stocks of chemical weapons as a "red line," and the U.S. shares Israeli concerns about any spillover of violence.
WSJ