Syria: Israel attacked military research center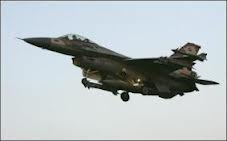 Israeli warplanes attacked a military research center in Damascus province at dawn on Wednesday, Syria's military command said, denying reports that the planes had struck a convoy carrying weapons from Syria to Lebanon.
Two people were killed and five wounded in the attack on the site in Jamraya, which it described as one of a number of "scientific research centers aimed at raising the level of resistance and self-defense".
The building was destroyed, the military command said in a statement carried by state media.
It said the planes crossed into Syria below the radar level, just north of Mount Hermon, and returned the same way.
Sources told Reuters earlier that Israeli jets had bombed a convoy on Syria's border with Lebanon on Wednesday, apparently targeting weapons destined for Hezbollah.
Reuters