AL to send a delegation to asses needs of Syrian refugees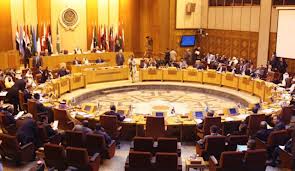 The Arab League decided to send a delegation to Syria's neighboring countries ….Lebanon, Jordan and Iraq "to assess the situation of Syrian refugees on the ground, ahead of a donor conference in Kuwait on January 30″ the Arab League announced on Sunday.
This was in response Lebanon's appeal on Sunday for $180 million from Arab countries to help it meet the Syrian refugee influx that has threatened to bring the number of the displaced to 420,000 by June 2013
Arab foreign ministers met in Cairo at the request of Lebanon FM to discuss the Syrian refugee crisis .
The role of delegation, according to the Arab League is is to work out the amount of aid required and present its findings to the donor conference that will be hosted by Kuwait on January 30,.
During the meeting, Lebanon's Social Affairs Minister Wael Abou Faour appealed for $180 million to help around 200,000 Syrians and around 10,000 Palestinians who have escaped the fighting between rebels seeking to topple Syrian President Bashar Assad and government troops.
"The Lebanese government hopes for Arab support to overcome the crisis," Abou Faour said during the emergency meeting of Arab foreign ministers in Cairo.
The number of refugees could rise from 30,000 to 40,000 displaced Syrian and Palestinian each month and could reach 420,000 by next June, he said.
The minister warned that the influx is putting additional economic and social burdens on Lebanon. he told the Arab foreign ministers.
The number of Syrian refugees registered in neighboring countries and North Africa has jumped by more than 100,000 in the past month to over 600,000, the U.N.'s refugee body said Friday.
Nearly 200,000 are registered in Lebanon but the actual number may be closer to half a million since many refugees are staying with their lebanee relatives and did not bother to register .
President Michel Suleiman is expected to represent Lebanon at the Kuwait donor conference later this month