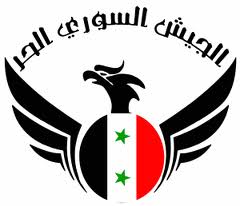 Rebels overran Friday morning Taftanaz airbase, the largest in northern Syria, after several days of fierce combat, the Syrian Observatory for Human Rights said.
"The fighting at Taftanaz military airport ended at 11:00 am (0900 GMT) and the base is entirely in rebel hands," said Observatory director Rami Abdel Rahman.
"Many regime forces have been killed and most of the soldiers and officers fled at dawn," he told AFP by phone.
"This is the largest airbase to be seized since the revolt began" nearly 22 months ago, said Abdel Rahman.
In previous months, the rebels have taken control of the Hamdan airport in Albu Kamal on the Iraqi border in the east, and the Marj al-Sultan military airport in Damascus province.
The assault on Taftanaz was led by jihadist fighters from Al-Nusra Front, Ahrar al-Sham and Islamic Vanguard battalions, as well as other rebel groups, the Observatory said.
The rebels seized several military vehicles and a major weapons depot.
The government forces, however, managed to pull out most of the 60 helicopters deployed in the airbase, leaving behind 20 choppers that are no longer in working condition, the Observatory said.
Al Arabiya