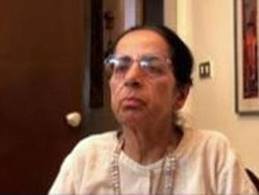 Human rights activist and spokesperson for "the Syrian Organization for Human Rights" Montaha al Atrash confirmed that the silent group in the Druze stronghold of Sweida has become more outspoke against the regime of Syrian president Bashar al Assad , pointing out that "the Druze finally realized that there must be a change and it is not possible to support a criminal regime that murders its own people"
In a telephone conversation with the al "Rai" Kuwaiti newspaper the daughter of the famous Syrian leader Sultan Pasha al-Atrash urged the moderate Sunni to "confront the extremists because they pose a danger to them and to us and to the future of Syria," and urged the people of Sweida to form a united front in order to bring down the regime .
Commenting on te remarks of Progressive Socialist party leader MP Walid Jumblatt over the death of Syrian Druze Sheikh Aql Sheikh Hassan Jarbou that he would not shed a tear on him because he supported until the end regime that is committing massacres against his people, she said Jumblatt's remarks were credible , clear and to the point because Sheikh Hassan Jarbou was working with the regime all along and was not trusted by his own people. "
Jarbou, one of Syria's top three Druze religious leaders, who had close ties to the Assad regime died of cancer last Wednesday. He was 87 .
"I will not shed even one tear for a man who supported till the end a regime that massacres its people and whose son Nazih has given out weapons to the shabiha (pro-regime thugs)," Jumblatt told AFP last week.
Another Druze spiritual leader, Sheikh al Aql Hamoud Al Hinawi, has remained neutral in Syria's spiralling conflict.
In May, he negotiated with Sunni Muslim tribes of the southern province of Dara'a the release of 13 Druze policemen in exchange for 150 Sunni prisoners.
Atrash commented on the report published by a United Nations committee which stated that the conflict in Syria has become sectarian, by saying : "I am absolutely sure of the success of the Syrian revolution despite the occurrence of some sectarian incidents here or there, and at the same time I am concerned about the post-revolution period."
Last March Atrash described the uprising against the Syrian regime as an extension of the revolution that her father led in the twenties against the French occupation . She described the uprising as a revolution against 40 years of dictatorship by a criminal regime.
Syria's Druze constitute three percent of the country's population of 23 million
This error message is only visible to WordPress admins
Error: No connected account.
Please go to the Instagram Feed settings page to connect an account.