UAE warns against travel to Lebanon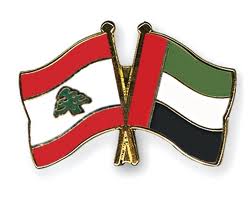 The United Arab Emirates issued another travel advisory on Saturday in which it urged its citizens to refrain from travel to Lebanon unlesss iyt it absolutely necessary .
"We have taken this decision because of the political situation in Lebanon and the surrounding countries," the Undersecretary of the UAE Foreign Ministry Sheikh Abdullah bin Mohammed bin Butti al-Hamed told Emirates News Agency – WAM , adding " that the ministry is keen on protecting people's safety outside the country."
"We urge our citizens to abide by this decision and to take precautions once outside the UAE," he added.
According to UAE reports the advisory was issued to coincide with the new year celebrations because many UAE citizens like to spend this time of the year in Lebanon .
On August 15 issued a travel advisory against travel to Lebanon after its embassy in the country received threats about targeting its national.
The travel advisory came after al-Meqdad clan had kidnapped over 20 Syrian nationals, who allegedly belong to the Free Syrian Army, in tit-for-tat kidnappings after the FSA detained Hassan Salim al-Meqdad.
Al-Meqdad family also held UAE, Qatar, Saudi Arabia and Turkey responsible for the kidnapping of Hassan al-Meqdad.