Americans see chemical weapon 'red line' in Syria, poll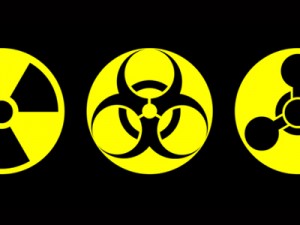 Americans reject an immediate U.S. military intervention in Syria's raging civil war, but are open to the possibility should President Bashar al-Assad's struggling regime use or lose control of its massive stockpile of chemical weapons, according to a new Washington Post-ABC News poll.
The Obama administration's recognition of a Syrian opposition group last week receives an overall negative reaction; 47 percent oppose his endorsement of rebel groups while 29 percent support it. About one in four express no opinion on the matter.
Nearly three-quarters of the public says that in general, the U.S. military "should not get involved" in Syria; just 17 percent support such a mission. But asked about specifics, 62 percent support intervention if limited to creating a no-fly zone with U.S. aircraft. And support for involving the U.S. military in general rises to 63 percent if Syria's government uses chemical weapons on its own people. If the Syrian government lost control of their stockpile of chemical weapons — known to be among the world's largest – 70 percent would support U.S. military action.
The linchpin role of chemical weapons in the public's willingness to intervene mirrors President Obama's repeated threats to Assad's regime. In August, Obama declared Syria's use or loss of such weapons would cross a "red line" that would change the calculus for U.S. military action. Obama amplified warnings in early December after Western intelligence agencies detected preparations to ready the lethal munitions for battlefield use.
While considered a less likely scenario, nearly seven in 10 supports getting involved if Syria attacks a neighboring U.S. ally. On Friday, Secretary of Defense Leon Panetta authorized the deployment of 400 troops to operate Patriot missile batteries along Turkey's Syrian border. The missiles could technically be used to help enforce a no-fly zone. In the Post-ABC poll, 62 percent support using U.S. aircraft to create a no-fly zone.
Most see American interests at risk in Syria unrest
The outcome is uncertain, but most Americans already believe the result of unrest in Syria is having a detrimental effect on U.S. interests in the region (56 percent), while fewer than one in five see a positive impact (17 percent). By 44 to 26 percent, more say the outcome will hurt than help America's ability to fight terrorists in the region. On both issues, more than a quarter are unsure about the impact or believe it will have "no effect."
Pessimism about Syria's unrest parallels reaction to unrest in the broader region. By 55 to 23 percent, more say the end result of broader unrest in the Middle East and North Africa will hurt than help U.S. economic and political interests in the region. These numbers are hardly changed from March 2011, after the so-called Arab Spring began.
Cool reception to Obama's recognition of rebels
Obama's weak reviews for recognizing Syrian rebel groups owe in part to a lack of strong backing from fellow Democrats. Just 40 percent of Democrats approve of his decision, while 31 percent oppose it. Republicans are more united with nearly two-thirds opposing the decision (64 percent), while independents tilt in opposition, 48 to 31 percent.
The negative ratings contrast with the president's overall standing on global affairs: 54 percent of Americans approve of his performance on international affairs, up slightly from the fall and from 47 percent in April, when he tied his record low.
The telephone poll was conducted Dec. 13 to 16 among a random national sample of 1,002 adults. Results from the full survey have a margin of sampling error of plus or minus 3.5 percentage points. Questions about specific cases of military involvement in Syria and the impact of U.S. interests were asked of half the sample and have an error margin of 5 to 5.5 percentage points.
Washington post