Hezbollah detains a Lebanese man who lives in Bulgaria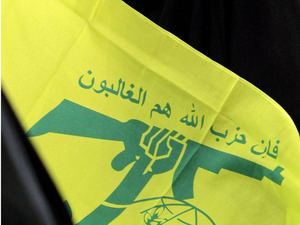 A Lebanese man who resides in Bulgaria was detained by members of the Shiite group Hezbollah while on a visit to his home country, according to his wife.
Talal Mohammad Khalil arrived in Beirut on November 15, 2012 and has not been in touch with his family for the past 10 days, according to his wife, Katy, who contacted Now Lebanon in a plea for help on Thursday.
"I haven't heard anything from my husband in 10 days," she said, adding: "[One of his relatives] in Beirut told me that Hezbollah detained him."
"What kind of security is this? Where is my husband? Why would Hezbollah detain him? He did not do anything."
Now Lebanon contacted one of Talal's relatives, with whom he was in contact when he first arrived in Beirut. The source said that a man, allegedly a member of Hezbollah, was looking for Talal and requested to speak with him.
According to the source – who spoke on condition of anonymity – Talal contacted the unidentified man and agreed to meet him at a restaurant in Beirut's southern suburb of Haret Hreik – a stronghold of the Iranian-backed Hezbollah group .
"I spoke to [Talal] one more time following the meeting, and he said that he was with Hezbollah and not to worry," said the source, adding: "He said he was simply answering a few questions and also requested that he get his luggage."
The source said that an unidentified man picked up the bags from the place where Talal was staying.
He also told Now Lebanon that Talal had visited the Iranian embassy in Beirut to request Iran's support in building mosques in Bulgaria, where Talal works in a company in charge of registering Arab and Turkish students in Bulgarian universities.
Talal showed images of himself in pro-Syrian regime demonstrations as part of his request for support, the source added.
Katy confirmed that her husband was carrying pictures of himself at pro-Assad rallies and that he went to the Iranian embassy, which, she said, denied it had any knowledge of Talal's whereabouts.
Now Lebanon tried to contact Hezbollah, but they were not available for comment. NOW also spoke to the Bulgarian foreign ministry, which said that they have no knowledge of the incident.
One Lebanese observer commented to Ya Libnan on the incident by saying : I am outraged…who the hell gave Hezbollah the right to detain a Lebanese citizen? "
Bulgaria bombing
Hezbollah was accused by Israeli Defence Minister Ehud Barak last July carrying out the deadly bomb attack on a bus carrying Israeli tourists in Bulgaria .
Bulgarian officials said six people were killed when the bomb went off outside Bulgaria's Burgas airport. Israeli media reported that eight people had been killed and that six of them were Israelis.
"The immediate executers are Hezbollah people, who of course have constant Iranian sponsorship," Barak told Israel Radio.
The tourists had arrived on a charter flight from Israel and were on the bus in the airport car park when the blast tore through the double-decker. Body parts were strewn across the ground and mangled metal hung from the bus's ripped roof.
Hours after the attack Israeli Prime Minister Benjamin Netanyahu said Teheran was behind the attack and that "Israel will react powerfully against Iranian terror." There was no immediate Iranian reaction to the Israeli accusation.
The blast came on the 18th anniversary of a 1994 bomb attack on the headquarters of Argentina's main Jewish organisation by a Hezbollah suicide bomber, which killed 85 people.
Israeli officials had previously said that Bulgaria, a popular holiday destination for Israeli tourists, was vulnerable to attack by Islamist militants who could infiltrate via Turkey.
Now Lebanon/ Agencies